Simple...
You place a pic and a caption for it under it. No need to put a pic after that... Unless you want to. It's even better when you caption many pics at the same time.
Let's begin.
Aoi: Is it me, or my deodorant doesn't work too well?
Tsubasa: Ugh... I shouldn't have had too much beer last night.
Hyuga: You're a riot... ¬¬*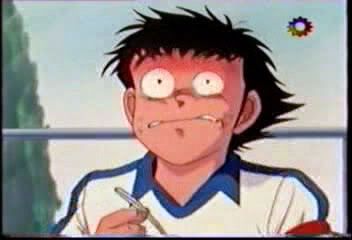 Tsubasa: Too hot! WATER!