Head Moderator
Posts: 5137
Joined: Mon Oct 13, 2008 9:46 am
Location: Yonezawa, Yamagata, Japan... Home of the famous "Yonezawa Gyu (Beef)"
Contact:
---
Promoter
Posts: 10371
Joined: Sat Oct 11, 2008 11:00 am
Location: Hiding in your fridge eating your cake.
Contact:
Jesus.....that's just horrible. No charges have been filed it said...I'd imagine not. Not like it matters I think. Nothing the state DA could do would be worse then what that man will have to live through for the rest of his life. Which might be very short if he's not watched closely for suicide tendencies. I cannot imagine what he must be feeling right now.
---
Moderator
Posts: 4788
Joined: Thu Oct 16, 2008 4:30 am
Location: TX, USA
Contact:
So sad. Can't imagine how the poor man must feel. Why would the teen go at the dad with a weapon I wonder.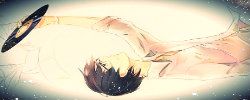 ---
---
Who is online
Users browsing this forum: No registered users and 1 guest