Posts: 7438
Joined: Sat Oct 18, 2008 11:40 pm
Location: Upstate New York
Contact:
Dammit, it's my turn to say dammit." -Daria.
What are you listening to? challenge: Completed 102 of 114.
---
Posts: 8
Joined: Sun Jul 01, 2012 6:13 am
Location: Yamagata, Japan
Religious sects will just say that God put it there to begin with.
---
Moderator
Posts: 4788
Joined: Thu Oct 16, 2008 4:30 am
Location: TX, USA
Contact:
Overly dramatic fundamentalists are getting annoyed when the only reason it's called the God Particle is because it is the source of matter. It has no religious meaning. It has another name scientists prefer anyways.

This has really made me wonder why religion and science can't coexist. They are both there to help mankind.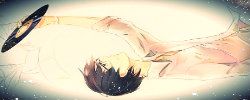 ---
---
Who is online
Users browsing this forum: No registered users and 2 guests