NO ELIMINATION THIS ROUND!
Please check The Laws & Equipment.
=========================================================
"I was studying alone in my room, continuing to deal with the college stuff and preparing myself for the real world. It's a pain to end up feeling so chained up inside, but hey... as much as I wanna get out and test myself against the world, I'll have to sit quietly and plan for myself.

But as I turn back to the books and my laptop, I saw a mysterious light appearing before me. I walked closer into the light, hoping nothing bad happens to me."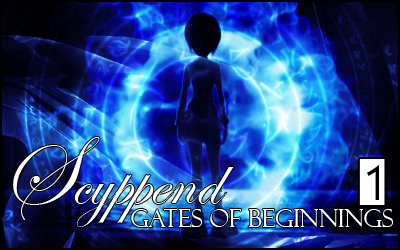 "I awoke in a field of plains. But as I try to clean the dirt off me, I noticed my clothes were... different? A red dress, magnifying glass, goggles... and since when was I short?! I ran towards a nearby lake to see my reflection. I'm not me! I changed completely... or maybe... nah, it couldn't be."
- Excuse me, do you mind if I could use some of your time?
"I turn around to see a young girl wearing a pink dress walking towards me."

- I guess.
- Did you... just came from a mysterious white light?

- Yeah?
- Then you may know where she is!

- Wait, who now?
- Come with me!

- H-Hey! Wait a se-GAAH!
"Before I could even explain myself, this girl is dragging me the next minute after. Oh well... I guess we'll see what happens."
=========================================================
MISSION
: Create an introduction. From how you would introduce your daily life, to how you become your character, to how you meet the mysterious girl! Example is shown on top of this note. Use your 'equipment' [refer to URL], and be creative with it.
DEADLINE
: August 26, 2009.
And BEGIN!